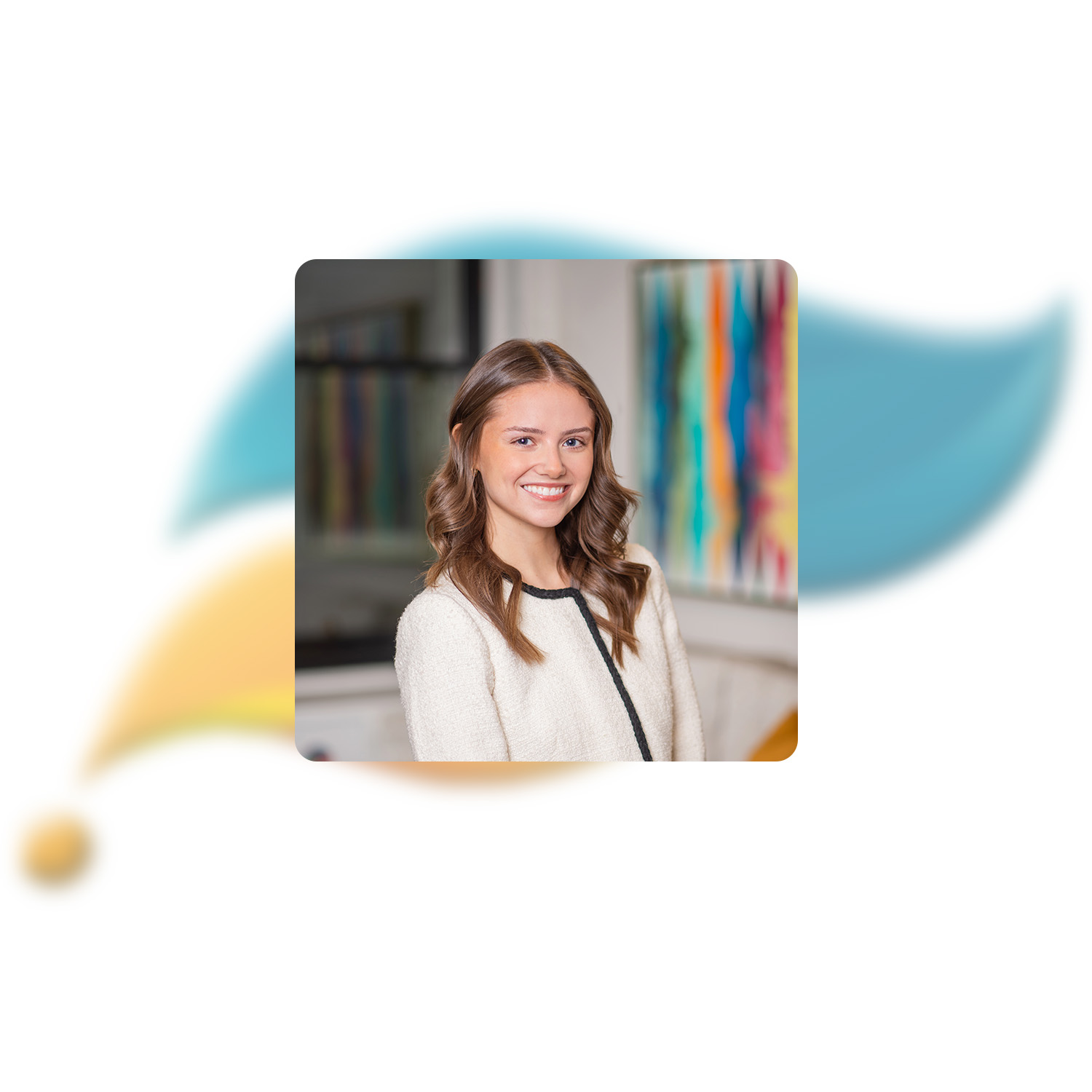 Caroline Grace Brown, LMSW, DBT, REBT
Caroline has experience working with a wide range of individuals and is passionate about empowering and supporting her clients in their journey to becoming their most authentic, confident selves. She specializes in working with individuals experiencing anxiety, depression, relationship issues, life transitions, and self-esteem issues.
Caroline completed her undergraduate degree at The College of New Jersey, where she graduated cum laude. She completed her Masters's in Social Work at New York University Silver School of Social Work, graduating at the top of the class with a near-perfect GPA and a concentration in mental health service delivery.
Caroline firmly believes in the uniqueness of every client she works with and values the insight and strengths each brings into the therapeutic relationship. As such, she works collaboratively with her clients to identify unhealthy patterns that impede their ability to achieve their goals or detract from their overall well-being, heal from past experiences, and integrate new, healthier ways of being to serve the client better.
Caroline takes an integrative humanistic and strengths-based approach in her work with clients. Her psychotherapy style tailors to each client's personal journey and goals. It draws from a variety of modalities, including cognitive-behavioral therapy (CBT), rational emotional therapy (REBT), dialectical behavioral therapy (DBT), motivational interviewing, and psychodynamic therapy. Since graduating, Caroline has completed the following pieces of training to strengthen her clinical skills and enhance her practice:
The Gottman Institute: Clinical Foundations in Gottman Method Couples Therapy, Level 1 and Level 2
NYU Silver School of Social Work's Post-Master's Certificate Program: Advanced Cognitive Behavioral Therapy
NYU Silver School of Social Work's Post-Master's Certificate Program: Trauma-Informed Clinical Practice
Columbia University Foundations of Psychopharmacology
Columbia University Psychopharmacology for Major Depressive Disorder (MDD), Obsessive-Compulsive Disorder (OCD), and Anxiety Disorders
Columbia University Psychopharmacology for Bipolar Disorder, Schizophrenia, and Related Disorders
Columbia University Psychopharmacology for Attention Deficit Disorder (ADHD), Substance-Use Disorders, and Trauma-Related Disorders
Albert Ellis Institute Primary Certificate Practicum in Rational Emotive Behavior Therapy
PESI Talking About Sex with Every Client: What Every Clinician Needs to Know
PESI Certified Dialectical Behavior Therapy Professional (C-DBT) Training: An Advanced Online Skills Training for Adapting Dialectical Behavior Therapy for Everyday Clinical Needs
PESI Group Therapy: Effective Strategies for a Successful Group Practice
National LGBTQIA+ Health Education Center: Foundations of LGBTQIA+ Health
CE Learning Systems The Good Enough Therapist: Futility, Failure, and Forgiveness in Treatment
PESI Motivational Interviewing: Evidence-Based Interventions to Improve Client Engagement and Accelerate Behavioral Change
PESI Suicidality: Assessment and Intervention
Contact Our Practice Manager