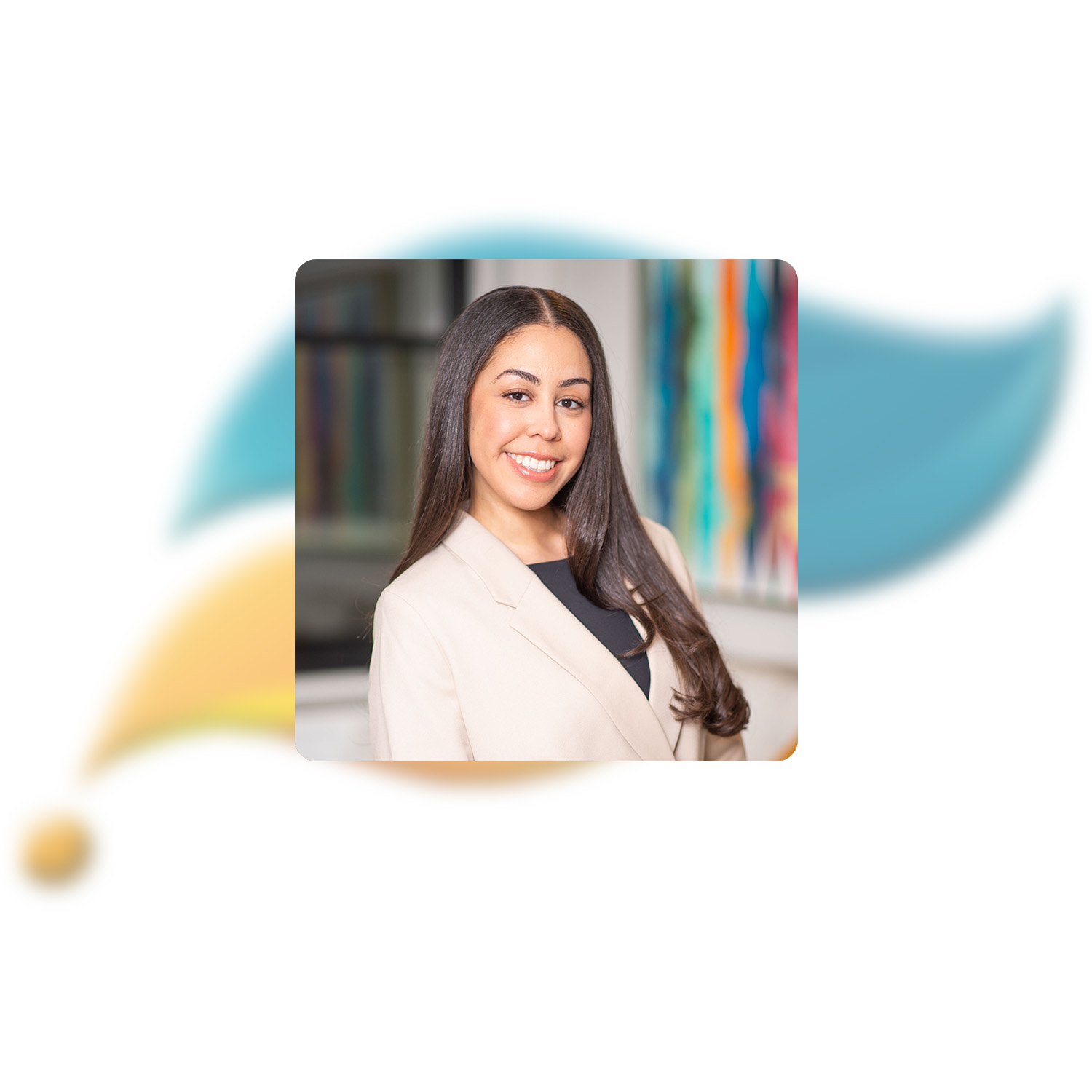 Christina Bradley, MS. Ed., DBT, REBT
Christina Bradley, MS. Ed. is an experienced mental health professional determined to serve people of all ages and backgrounds looking to improve their quality of life. She specializes in children, teens, and adults with anxiety, depression, mood disorders, relationship and family issues, intellectual/developmental disabilities, addiction/substance use, grief, enhancing interpersonal skills/coping skills, career direction, life transitions, and conflict resolution.
Christina always embraces ways to expand her skill and knowledge base to serve her clients excellently. She completed her undergraduate education at Drew University with degrees in Psychology and Spanish. Then she graduated top of her class at Rutgers University in Counseling Psychology. She practices psychotherapy with training in the following modalities:
NYU Silver School of Social Work Post-Master's Certificate Program:  Trauma-Informed Clinical Practice
Albert Ellis Institute of NYC: Rational-Emotive Behavior Therapy (REBT)
Albert Ellis Institute of NYC: Advanced Rational-Emotive Behavior Therapy (REBT)
Cognitive-Behavioral Therapy (CBT)
Dialectical Behavioral Therapy (DBT)
PESI Talking About Sex with Every Client: What Every Clinician Needs to Know
Group Therapy: Evidence-Based Strategies to Develop and Facilitate Dynamic, Purposeful, and Effective Group Therapy
NY Child Abuse Identification and Reporting, Suicide Risk in Adults: Assessment and Intervention
National LGBTQIA+ Health Education Center: Foundations of LGBTQIA+ Health
LGBTQ Youth: Clinical Strategies to Support Sexual Orientation and Gender Identity
Clearly Clinical's Providing Inclusive, Respectful Care to Your Gender Questioning, Transgender, & Nonbinary Clients
PESI Suicidality: Assessment and Intervention
NetCE Continuing Education: Racial Trauma – The African Experience
NetCE Continuing Education: Demystifying Dissociation: Principles, Best Practices, and Clinical Approaches
PESI Psychedelics in Therapy: MDMA, Psilocybin, Ketamine, Micro-Dosing
NetCe Demystifying Dissociation: Principles, Best Practices, and Clinical Approaches
Christina works diligently with clients to understand and meet their needs to support long-term growth. She works closely with clients to build their skill sets, increase confidence, develop coping strategies, and connect with their true inner selves. It is essential to ensure the preparation of clients to face hardships through life while reaching their highest potential.
Christina takes a holistic humanistic approach focused on client-centered therapy. Her style focuses on clients' needs, experiences, interests, and concerns as they change over time. Modules may range from Gestalt Therapy, strength training, Cognitive Behavioral Therapy (CBT), guided discovery, role-playing, grounding, mindfulness, and restructuring thoughts. Since graduating, Christina has continued education in addiction assessments, diversity inclusion, psychiatric consultations, personality disorders, and medication management.
Contact Our Practice Manager