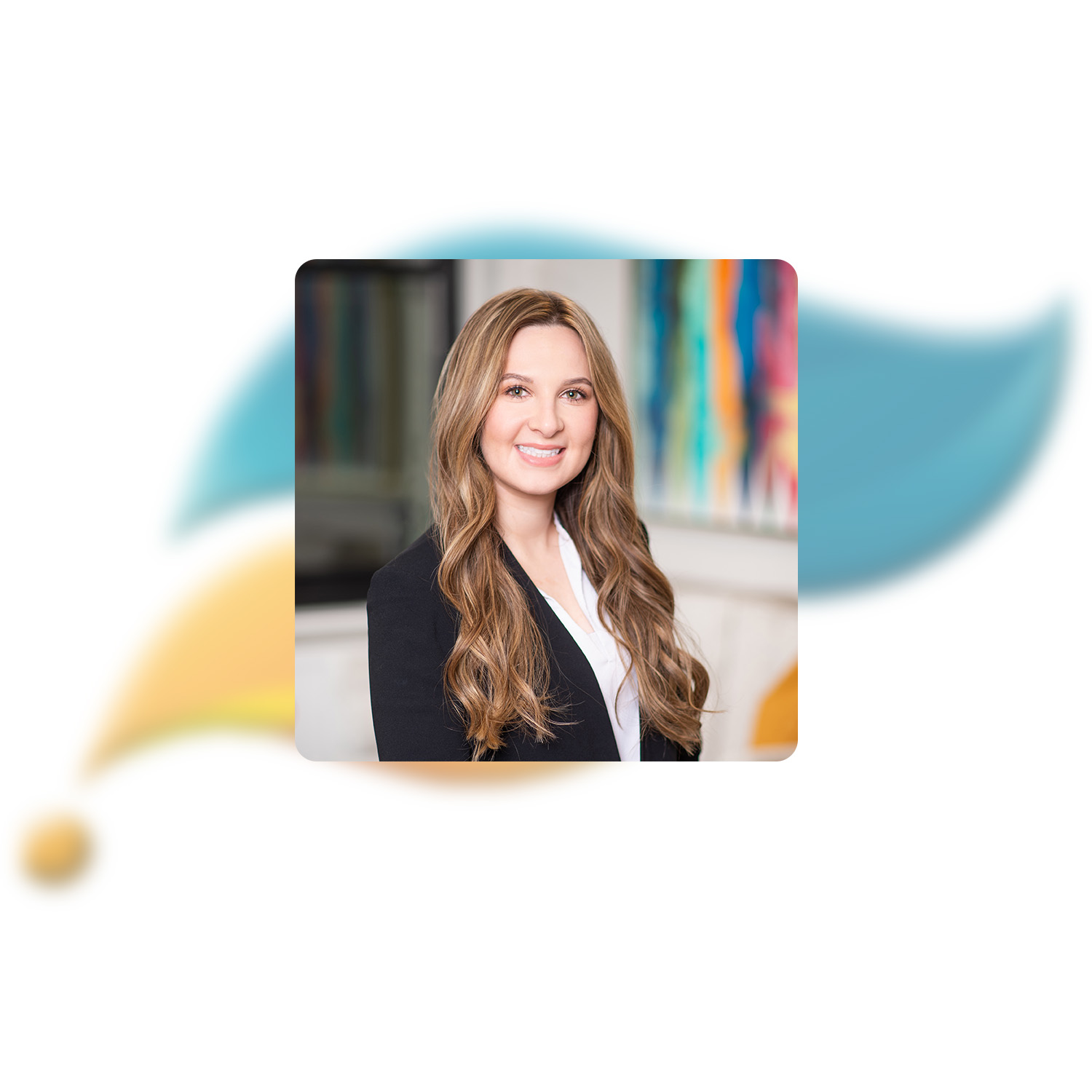 Danielle Dellaquila, LMSW, CBT, DBT
Danielle has experience working with individuals of all ages and backgrounds and is determined to support her clients in becoming the best authentic version of themselves.  She works with adults, adolescents, and children struggling with anxiety, depression, trauma and PTSD, relationship, and family issues, eating disorders, self-harming behaviors and suicidality, ADHD, and an autism spectrum disorder.
Danielle completed her undergraduate degree at Penn State University.  She completed her Masters's in Social Work at Columbia School of Social Work, graduating with the Advanced Clinical Practice track with a concentration on health, mental health, and disabilities.
Danielle creates a collaborative therapeutic environment where she and the client work together to create meaningful change.  She aims to create a non-judgmental space that allows clients to feel safe exploring and processing their feelings and experiences.  Danielle is transparent in challenging her clients to confront obstacles that may hold them back.
Danielle supports clients in identifying unhealthy patterns, their perception of past experiences, and present life circumstances that influence how they think, feel, and behave.  She works with clients to build on existing strengths and incorporate new skills to benefit their emotional well-being and growth mindset.
Danielle excels at utilizing evidence-based interventions and tailors her approach to meet each client's unique needs.  She takes an integrative strengths-based, person-centered approach to therapy.  Modalities include psychodynamic therapy, cognitive-behavioral therapy (CBT), dialectical behavioral therapy (DBT), motivational interviewing, and interpersonal psychotherapy.
Danielle's post-graduate pieces of training include:
Albert Ellis Institute's Primary Certificate Practicum in Rational Emotive Behavior Therapy
Yeshiva University Cannabis Use Disorder in Adolescents: Trends and Best Practices
PESI Dialectical and Behavioral Therapy Certification
PESI Group Therapy: Effective Strategies for a Successful Group Practice
PESI Cognitive Behavioral Therapy Training: Master the Core Skills Competencies of CBT
PESI Certified ADHD Professional (ADHD-CCSP) Intensive Training Course: Evidence-Based Strategies for Managing ADHD Across the Lifespan
PESI Talking About Sex with Every Client: What Every Clinician Needs to Know
PESI Suicidality: Assessment and Intervention
PESI IFS Immersion: Integrating Internal Family Systems (IFS) Across Clinical Applications
National LGBTQIA+ Health Education Center: Foundations of LGBTQIA+ Health
PESI Transforming Trauma with Emotionally Focused Individual Therapy (EFIT)
NetCe Ethics for Social Work
PESI Certified Anxiety Treatment Professional Mastery Course: CBT, Motivational Interviewing & Mindfulness Strategies
Contact Our Practice Manager