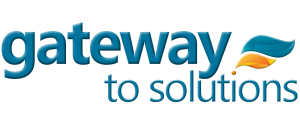 Find a Career Coach in the NYC Area
Finding the right career coach means finding one who best fits a candidate. While personalities can definitely vary from person the person, At the end of the day, when the going gets tough, the tough are able to use executive development to help clients meet their respective goals instead of eliminating opportunities. This is precisely what Gateway to Solutions provides for you. Whether you're a senior high school student who's looking to find out the best career path for you, or an executive who wants to be efficient with tasks for the organization you work for, we're here to assist you every step of the way.
[[[["field23","contains","John P. Carnesecchi, LCSW, CEAP"]],[["email_to",null,"john@gatewaytosolutions.org"]],"or"],[[["field23","contains","John A. Mendiola, MD (Infusions ONLY, not therapy)"]],[["email_to",null,"jamendiolamd@gmail.com"]],"and"],[[],[],"and"],[[["field23","contains","Doria Miller, LMSW"]],[["email_to",null,"doriacmiller@gmail.com"]],"and"],[[["field23","contains","Madeline Weinfeld"]],[["email_to",null,"madelineweinfeld@gmail.com"]],"and"],[[["field23","contains","Mariam Hager, LMSW"]],[["email_to",null,"mariamhager@gmail.com"]],"and"]]
keyboard_arrow_leftPrevious
Nextkeyboard_arrow_right
FormCraft - WordPress form builder
 We respect your privacy. Your data will not be shared or sold.
What You Can Expect From Career Coaching
In a nutshell, a coach can reinforce the necessary skills for both the existing and new personnel required to move the organization forward, and the coaching engagement is directly related to helping leaders move forward and manage successfully in tough times. When it comes to career coaching, Our assessment and guidance approach are equally appropriate for high-school juniors and seniors about to choose a school or major, children and adults with learning disabilities, as well as to career changers.

Entrepreneur and Business Plan Coaching
Gateway to Solutions truly understands that starting your own business can be an exciting and stressful time. With careful planning and expert guidance, we'll assist you in a step-by-step approach to help you explore all possibilities while considering all risks. We will help you progress and take business ideas from concept to completion, all the while respecting all the unique aspects of your personality, values, and responsibilities.
One-on-One Executive Coaching
Gateway to Solutions has coached hundreds of professionals, thereby improving their career and companies. We have, up to now, provided discrete private career coaching to marketing professionals, corporate executives, Wall Street managers and entrepreneurs to hone their vision, take decisive action, communicate better and surpass their goals.
Find The Best Career Coach for You
Work with Gateway to Solutions now and find the best career coach suited to push you into becoming a greater version of yourself. Contact us by filling up the contact form or just give us a call.
© 2018 Gateway to Solutions. All Rights Reserved