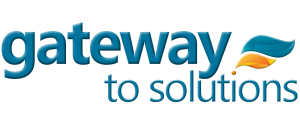 Online Therapy by Gateway to Solutions
Therapy aids in facilitating mechanisms for self-improvement and personal growth. It is an effective method for treating a wide range of difficulty including loss, parent-child concerns, marital strife, emotional distress, and depression and other mood disorders. What's best about our method, however, is that we've managed to use different online platforms (like Skype) to aid in our therapy services.
[[[["field23","contains","John P. Carnesecchi, LCSW, CEAP"]],[["email_to",null,"john@gatewaytosolutions.org"]],"or"],[[["field23","contains","John A. Mendiola, MD (Infusions ONLY, not therapy)"]],[["email_to",null,"jamendiolamd@gmail.com"]],"and"],[[],[],"and"],[[["field23","contains","Doria Miller, LMSW"]],[["email_to",null,"doriacmiller@gmail.com"]],"and"],[[["field23","contains","Madeline Weinfeld"]],[["email_to",null,"madelineweinfeld@gmail.com"]],"and"],[[["field23","contains","Mariam Hager, LMSW"]],[["email_to",null,"mariamhager@gmail.com"]],"and"]]
keyboard_arrow_leftPrevious
Nextkeyboard_arrow_right
FormCraft - WordPress form builder
 We respect your privacy. Your data will not be shared or sold.
Goal-Oriented Therapy
We recognized that most clients may have many types of goals. Some are laser-targeted and others much broader than usual. Goals can be as tangible as "I want to learn how to become more assertive" or the goal can be more macro such as "I want to lessen my feelings of anxiety." That said, we make it so that these goals of yours are achieved by you through therapy and coaching.

Different Types of Therapy
The type of therapy that must be employed should depend on who's getting it. Individuals who need to feel safe and supported while growing and moving past obstacles and problems, normally need to undergo individual therapy whilst family therapy involves members of the family for the purposes of having a more fulfilling and harmonious relationship with each other. Couples and relationships therapy involves two parties in order for them to have a better romantic life regardless of preferences. Group therapy involves an organization and focuses on in improving work relationships and processes.
Therapy Orientations
There are many therapy orientations used for different types of clients. We at Gateway to Solutions practice an integrative and didactic approach to therapy that includes many techniques from the following well- respected orientations: Cognitive/Behavioral (CBT), Gestalt, Freudian, Dialectical Behavioral (DBT), Humanistic, Imago Relationship Therapy and Coaching.
What You Could Expect
We recognize that no two clients are the same. It is our commitment to you to practice in a manner that objectively and compassionately assesses and meets your needs, understands your personality construct and helps you achieve your goals. Whether it's through Skype or any other platform you select, we'll be just one call away.
© 2018 Gateway to Solutions. All Rights Reserved